by Avalon Jacka at, CREJ
FIRESTONE – [September 20] A single-tenant gas station situated at the Interstate 25 exit for Firestone Boulevard sold for $6.67 million.
An undisclosed California-based partnership purchased the 7-Eleven at 11099 E. Interstate 25 Frontage Road from Carpco LLC, an Iowa-based investor. Brandon Gayeski of Blue West Capital represented both the buyer and seller in the sale. The asset generated multiple qualified offers during the marketing process. The 7-Eleven is strategically located directly off Interstate 25 with visibility to 101,000 vehicles per day. The 5,358-square-foot asset is situated on a 3.53-acre lot with 24 pumps and five high-flow diesel bays. The area surrounding the property is home to numerous national retailers, including Starbucks, KFC, Home Depot, McDonald's and more. The 7-Eleven is also a block south of a Best Western and an Extended Stay America hotel.
The property underwent major renovations in 2020 that included the addition of a Laredo Taco restaurant. The asset features a longterm absolute triple-net lease with no landlord responsibilities and fixed rental increases every five years. The lease is corporately guaranteed by 7-Eleven, an investment-grade rated company. The company is the world's largest convenience store chain, with 83,000 locations globally.
The single-tenant asset qualifies for 80% bonus depreciation this year, a tax incentive that allows real estate investors to depreciate a significant percentage of their acquisition price in the first year, compared to the typical 39-year straight-line depreciation utilized by most commercial properties. These bonus depreciation deductions can be used to offset an investor's income or capital gains from other sources. The bonus depreciation will reduce to 60% in 2024 and will continue to decrease by 20% yearly until the tax benefit phases out in 2027. Gayeski said he anticipates a push toward the end of the year from investors that are interested in bonus depreciation benefits trying to acquire a convenience store before it shifts from 80% to 60%.
"The purchaser was not in a 1031 exchange, and their focus was on acquiring a single-tenant gas station specifically for bonus depreciation benefits. They were particularly attracted to this 7-Eleven due to its strategic location directly off Interstate 25, the upcoming rental increase in 2025, and the oversized 3.53-acre lot."

BRANDON GAYESKI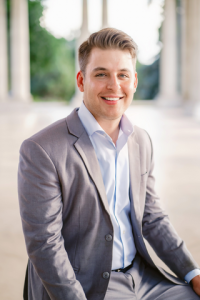 Gayeski noted most 7-Eleven properties are typically situated on 0.5 to 1.5 acres. The buyer is actively seeking additional fee simple convenience stores across the country.
Gayeski is currently negotiating the sales of two additional metro area 7-Eleven locations for the seller. A "trophy" store at 7260 E. 36th Ave. in Denver, which is one of the top five performing 7-Eleven locations in the country, is under contract. The Federal Heights store at 9590 Federal Blvd. is under a letter of intent and the contract is being negotiated. The seller does not plan to redeploy the capital from those assets into other properties, Gayeski said.

Blue West has brokered the sale of two other gas stations in the Denver metro area this year, both of which were newly constructed. In April, a net-leased 7-Eleven at 1110 S. Wadsworth Blvd. in Lakewood was purchased by WT Residential Property Owner LLC for $8 million. Gayeski and Robert Edwards represented the seller, NNN Wads Miss LLC, in the sale. In March, B&D 6 LLC bought a Murphy Express property at 9560 Twenty Mile Road in Parker from EVT Parker Colorado LLC for $2.1 million. Gayeski represented the 1031 exchange buyer in the transaction.
As featured in Colorado Real Estate Journal:
Brandon Wright
Blue West Capital
brandon.wright@bluewestcapital.com
720-828-7457
Be the first to know about new investment properties.
Subscribe to our mailing list